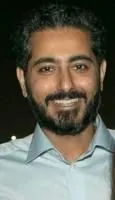 Dr. Ar salan Malik completed his psychiatry residency at the Menninger Clinic and Baylor Coll eg e of Medicine in Houston. During that time he served as the clinical chief resident of the Menninger Clinic where he specialized in addressing the complex medical, psychiatric and substance use difficulties of high achieving individuals no longer functioning successfully in the workplace and/or at home. He provided psychiatric care to treatment resistant depressed, anxious, bipolar and personality disordered patients on the Professionals In Crisis and Young Adult Units. He developed his interest and expertise in the treatment of mood and co-occurring personality disorders at this time using a comprehensive and integrated, multidisciplinary treatment approach . This comprised psychoanalytically informed hospital psychiatry, Dialectical Behavioral Therapy, Cognitive Behavioral Therapy, and Psychodynamic Individual, Group, Couples and Family Therapy.

Dr. Malik also holds a Clinical Fellowship in Adult Psychodynamic Psychotherapy from the Center For Psychoanalytic Studies . He is currently a Clinical Associate at the New Center For Psychoanalysis and volunteer clinical faculty at UCLA. He is an editor for the new journal Gender And Violence that launched in early 2014. He is an active member of the American Psychiatric Association, the American Psychoanalytic Association, and the American Academy of Addiction Psychiatry. In addition to being board certified by the American Board Of Psychiatry and Neurology Dr. Malik is also a diplomate of the American Board Of Integrative and Holistic Medicine .
Dr. Malik has obtained specialized training in the new and burgeoning field of Integrative Psychiatry. In addition to ruling out the common medical and neurological causes of psychiatric illness he evaluates and forms a treatment strategy for issues like gut dysbiosis, inflammation, nutritional imbalance and food allergies that can often present with with psychiatric manifestations using nutritional medicine, mind-body approaches, meditation, herbs, supplements, lifestyle, diet and behavioral interventions. Psychopharmacology can be but is usually not the first line treatment he recommends.

Dr. Malik is currently the medical director of Clearview Women's Center for Borderline and Emotional Disorders in Venice, CA. Dr. Malik also has over 500 hours of clinical experience as medical director of residential treatment facilities for patients dually diagnosed with substance use disorders and psychiatric disorders.

Dr. Malik has also done academic research in Cognitive Behavioral Therapy (CBT) and mind body medicine. He has published scientific papers on the use of CBT in depressed, medically ill populations and on the subject of primary prevention in geriatric psychiatry. He is most comfortable working with high functioning (but distressed) adults in a long-term consistent relationship (even when the treatment itself is not long), helping them heal in the context of a secure attachment. He aims to help his patients understand and improve their inner emotional states of mind, and gain deeper satisfaction in their lives and their relationships. He also uses time limited therapy depending on the patient's needs and goals. In addition, Dr. Malik has a special interest in cultural and ethnic issues as they relate to psychiatric disorders, and focused on seeing immigrant and minority populations as well as working professionals at the Baylor Psychiatry Clinic.